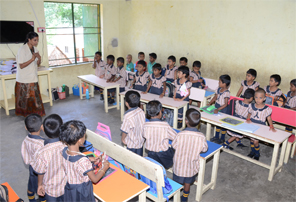 Class rooms
Spacious and airy class rooms with internet connection for blended education features in a classroom, each of which has specially designed furniture for Kindergarten and unique seating arrangements.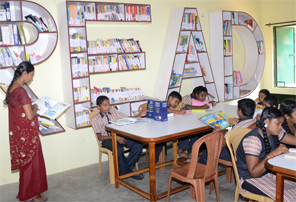 Library
The school has a well-furnished library with a collection of books in English. Tamil, Hindi and various other subjects to cater to the need of all the classes. Library functions between 9.30 a.m. and 5.00 p.m.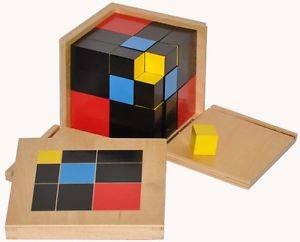 Montessori classes
The school offers Montessori classes for kindergarten and to be followed till class IV.
Laboratories
Labs are set for Physics, Chemistry, Biology, Mathematics and Language to get hands on experience to improve skills in each subject and provide a stimulating learning environment.
Audio Visual Room
The Technologically advanced room that houses DVD, OHP, and LCD projectors that focuses on enhanced learning.
Information Technology World
The school is equipped with IT laboratories with the latest PCs and Wi-Fi internet connection.
Computer Lab
The computer lab is equipped with current-model, high-end PC computers, high-speed network and storage, an extensive collection of software – including statistical, financial, accounting, programming, and simulations software – printers, scanners and other equipment to meet students' requirements.
Clean Drinking water
The school provides cleaned drinking water by means of R.O. System installed.
CCTV Camera
Every room is fitted with camera connected to the CCTV and any corner of the school can be viewed and monitored by school authorities ensures the safety of the children at all times.
Solar power system
The school enjoys 24 hours power supply without any interruption by the implanted solar power systems.
Transport Facility
The school provides excellent transport facility which takes care of the safety of the children right from boarding till alighting the bus.
Sport
The school is equipped with all basic sports articles and offers both indoor and outdoor games/sports. Special coaching is given for the exceptionally talented students to shine at regional, state and national levels.