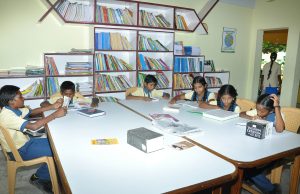 A sincere attempt has been made within the limited scope of a few sentences of this website to furnish you with as much information as possible, concerning the academic entity, to enable you to take one of your most crucial decisions, the 'where' , what and 'how' of the academic career of your child, the impact of which would be nothing less than the destiny of an unknown future.
Our school, holding secular and democratic values. We affirm our faith in the universal brotherhood of mankind, and the fatherhood of one God. The aim of the school is to develop the best that is latent in children, and to prepare them for the challenges of the changing world through the encouragement of self discipline, high intellectual achievements and physical fitness.
The secular and ethical values are cherished and an atmosphere prevails where every creed and faith is allowed to flourish. The students are educated in a way that permits them to grow up without inhibition and prejudice in any form. The aim of this website is to convey as far as possible the essence of the school. Which pursues an academic procedure with a view to Every student receives Individual and personal attention and the maximum comforts possible. It is our endeavor to make education a purposeful, meaningful and enjoyable experience.
ACADEMIC SUCCESS AT SSKMHSS:
Acquisition of academic skills

Special training by Bharathidasan University for computer learning

Training to apply knowledge to real life situations.

The provision of qualified staff to ensure quality education.

Being in a residential setup that facilitates holistic academic growth

Benchmarked results and learning outcomes on global standards

Entry into leading colleges / universities in the country and worldwide
PERSONAL SUCCESS AT SSKMHSS: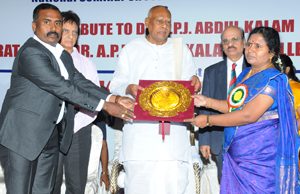 Being a life long learner equipped with a keen spirit of inquiry.

Developing a value based and ethical outlook on life.

Imbibing cognitive and behavioral skills to take on the world.

Acquiring a sense of purpose and being goal oriented.

Possessing a sense of equanimity and ability to balance reason.

Having acceptable standards of deportment.
COMMUNITY LIFE AT SSKMHSS:
Staff and Students living in a multi Cultural ambience / context.

Having a sense of being in a family.

Developing a sense of belonging and to togetherness in all we do.

Allowing for personal space within a structured environment.

Experiencing the joy / art of living.
EMPOWERED LEARNERS AT SSKMHSS:
Take responsibility and are accountable for ones learning.

Value and enjoy the process of learning as much as the outcome.

Share and transmit knowledge.

Develop initiative and leadership skills.
SOCIAL SUCCESS AT SSKMHSS: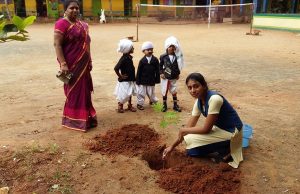 Development of a strong identity and self worth.

Ability to relate, connect and communicate effectively with others.

Cultural sensitivity and acceptance.

Valuing justice and fairness in social living.

Being service oriented unconditionally.

Having an acceptable level of decorum.